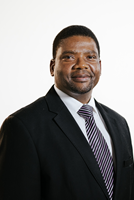 Welcome
On behalf of the University Management, it is with immense pleasure and privilege to extend my collegial and warmest welcome to all delegates of the 2nd ICIL-Africa 2022, attending this meeting either in-person or virtually. The North-West University (NWU) is a public higher education institution in South Africa boasting three campuses - two in the North-West Province and one in Gauteng Province. We are honoured and excited to host this event for the second time since its inception in 2019; it is a sister conference to the European Conference on Information Literacy (ECIL) that started in 2012. The 2019 inaugural ICIL took place at our majestic campus of Vanderbijlpark in Gauteng province, situated on the banks of the famous Vaal River, which forms the border between the Gauteng and the Free State Provinces. This year's conference is taking place in our Potchefstroom Campus in the North-West Province. Potchefstroom, located about 120 km from central Johannesburg, is a city surrounded by the impressive scenery of willow trees lining the banks of the Mooi River.
The Covid-19 pandemic prevented the holding of the ICIL conference in 2021 as originally planned. However, the pandemic has changed more than just our day-to-day life - it has ushered in an era of exciting opportunities for innovative hybrid scientific events to impact the delegates the world over. It is for this reason that this year's conference is held under the theme "Information literacy in the Fourth Industrial Revolution". This conference will showcase that the Fourth Industrial Revolution (4IR) is no longer a futuristic concept. The conference is focused specifically on issues in the areas of media literacy, data literacy and digital literacy, with information literacy as the overarching domain. Thus, the target audience includes, but is not limited to, the Media and Information Specialists, Academics, Students, Librarians, and Managers. I trust the conference shall offer a platform to gather and disseminate the latest knowledge and recent advancements in information literacy. In addition to rich and diverse shared experiences in the thematic area, the conference aims to provide a networking forum for the benefit of both theory and practice. 
The conference theme is critically important if Africa has to attain the UN Agenda 2030 Sustainable Development Goals. Every effort is urgently needed to change the status quo for Africa to regain its rightful place in the world. Universities have a significant role to play in Information Literacy. The abilities of students and other information consumers to find and use information in an ethical and legal manner is of utmost importance to the NWU. Similarly, reputable and trusted information is critical in informed decision-making. The Internet is a blessing but also brings with it, a lot of challenges such as disinformation and misinformation particularly if users are not information literate. Students, whether born digital or not, mostly lack information literacy skills and are often ill-prepared at the time they enter higher education. This could manifest in academic malpractices such as plagiarism. 
This 2nd ICIL-Africa 2022 is a testament that the NWU is willing to continue to play its part in the pursuit of its Africanisation strategy and global citizenship. The NWU ranks in the top 4,7% of universities worldwide. The NWU was ranked as the safest university in Africa. In 2021, the NWU boasted more than 1 600 international students from over 60 countries. The conference theme perfectly aligns with the NWU Digital Business Strategy that aims to keep pace and remain competitive in delivering our core business of teaching-learning, research, and community engagement. This is precisely because the 4IR has a profound impact on our lives. Like Covid-19, the 4IR has instilled in us the ability to evolve rapidly to become even smarter and a better fit for our purpose.
I extend special gratitude to those who made this conference a reality. First, the stewardship of the Conference Organising Committee under the chairmanship of Dr Matt Moyo, our Chief Director of the Library and Information Services (LIS), and co-chairmanship of Ms Hendra Pretorius, our Director of Information and Learning Services, is applauded. My appreciation is also extended to the entire LIS Senior Management team, as well as Dr Ellen Materechera and Mr Andre Gouws who are members of the Programme Committee seconded by the Executive Dean of Humanities.
I wish each one of you a safe, insightful, fruitful, rewarding and enjoyable conference. We look forward to welcoming you to Potchefstroom.
Prof Jeffrey Mphahlele
Deputy Vice Chancellor: Research and Innovation
North-West University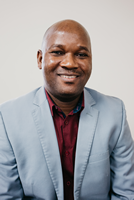 Welcome
Welcome to our second International Conference on Information Literacy better known as ICIL-AFRICA, which will be hosted by the North-West University, Potchefstroom, South Africa. We are very excited that we will be able to host this conference again following a period of uncertainty due to the COVID-19 pandemic. ICIL is a sister conference to the European Conference on Information Literacy (ECIL) and we hope to receive guests from all over the world. The conference theme is Information Literacy in the Fourth Industrial Revolution. With this theme, together with about 22 sub-themes, we are committed to delivering an exciting and very interactive conference, which not only responds to the 4IR but also predicts the future of Information Literacy, in a fast-changing information landscape. We have already received a number of abstracts and we expect to receive more in the coming few days. Although the conference is organised as both a virtual and in-person event, we hope to receive as many in-person guests as possible especially with the COVID-19 numbers of infections declining, and with restrictions having been removed recently. We are looking forward to having keynote speakers from America, Europe, Asia and the greater Africa. It is certainly a conference not to miss for policymakers, data, Information, & knowledge specialists, academics and researchers, among others. Please plan to join us in Potchefstroom, South Africa and enjoy the hospitality of our city and its caring people!
We can not wait to see you!
Dr Mathew Moyo
Chief Director: Library and Information Service
North-West University
Conference Theme
Information Literacy in the Fourth Industrial Revolution.
Conference Aim
The ICIL-SA 2022 conference aims to bring together researchers, library and information services professionals, employers, media specialists, educators, policymakers and all other related parties from around the world to exchange knowledge and experience and to discuss recent developments and current challenges in both theory and practice.
Submission Types
Individual papers and posters
Proposals for both papers and posters are welcome. Abstracts of no more than 300 words including references for papers or posters should be submitted on the conference website. Papers will be 20 minutes with 10 minutes for discussion and questions.
PechaKucha
These sessions will cover work-in-progress reports, new developments, innovations and good practices. It is a short, very focused, visually appealing and inspiring narrated slide show (20 slides), 6 minutes 40-second length (20 seconds for each slide), and a 300-word abstract is required.
Doctoral forum
This section covers short papers either on a critical literature review of the research topic or research question(s), research objectives, research methodology and work done so far of ongoing work of PhD students. This provides an opportunity to gain valuable feedback from peers and subject-specific experts. The review process takes place in two phases. A 300-word abstract is required.
Panel discussions
Panel discussions will also be accommodated. These discussions should address a common theme. Furthermore, they will be scheduled for 90 minutes and may include a minimum of 3 and a maximum of 5 papers. In addition to individual proposals (of no more than 300 words each including references), please also submit an overview description of no more than 500 words (including references) with the panel's content and objectives.
General Conference Topics
Information literacy (IL) in the Artificial Intelligence (AI) sphere
Information literacy: Blended learning multi-literacies
Information literacy: Sustainable blended multi-literacies
From information literacy to multi-literacies
Wikipedia and information literacy
Data, information and knowledge literacy
Information literacy and digital empowerment
Information literacy and digital literacy
Information literacy and information and knowledge management
Information literacy and emerging technologies
Information literacy and active citizenship, democracy
Information literacy and ethics
Information literacy and education
Information literacy and open education
Open pedagogy, metaliteracy and self-directed learning
Information literacy and academic literacy
Information literacy and the decolonisation of the curriculum
Information literacy and social change
Information literacy, libraries, the public sphere
Information literacy in theoretical contexts
Media literacy in a time of war (Ukraine, Tigray, Yemen, Syria and others)
Information literacy and the Coronavirus pandemic
Conference Photos
Important Dates
Conference date: 11 - 14 October 2022
Submissions close: Extended to 25 July 2022
Reviews: 16 May - 5 August 2022
Feedback on abstracts: From 15 July - 10 August 2022
Important Documents
Conference Series
Sister Conference