About
The Library and the Faculty of Engineering are working together to create a new Library staff member. We hope to employ a robot at each of our Libraries. They will act as brand ambassadors, assist with marketing and provide basic assistance. We are now in the final stages of creating the prototype.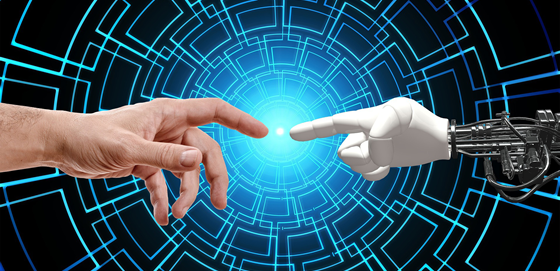 Follow our progress...
January - October 2022
Define the user requirement specifications.
Build a functional chassis for the robot (this includes electrical motors, wheels, chassis and power supply).
3D Printing and assembly.
Procure the necessary electronic sensors and relevant control systems for essential object avoidance, HMI (human-machine interface) and mapping.
Configure a natural-language-processing-based chatbot with the same knowledge base as the LibAnswers FAQ section.
Work with speech-to-text conversion in laboratory conditions.
Work with the touch screen functionality.
Integrate speech-to-text with the chatbot.
Enable the robot to move around a constrained environment without getting lost.
January - August 2023
Three robot shells are to be designed by Postgraduate Graphical Design students.
The robot moves independently through a pre-mapped (and constrained) environment without getting lost.
The robot moves independently on the ground floor of the library.
Apply Library functionality. E.g. the robot must give automated visual directions to specific library facilities and learn from its mistakes
Testing of chatbot and knowledge base.
The robot must use a multiple personality module - adjust the chatbot's approach to each conversation.
Allow the user and bot to converse in Setswana and Afrikaans.
Meet our team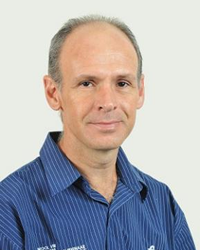 Prof Pieter van Vuuren
Faculty of Engineering
+27 18 299 1901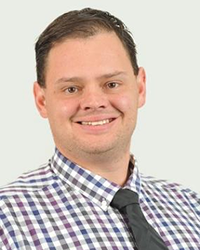 Prof Henri Marais
Faculty of Engineering
+27 18 299 1973
Francis Tembo
Faculty of Engineering
Neli Tshabalala
Director Shared Services
+27 (0)18 299 2781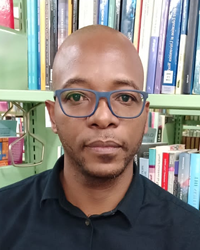 Cecil Gasa
Manager
+27 (0)18 299 2801
Lizwi Njani
IT-Consultant
+27 (0)18 299 4673
Elize van Eldik
Web Developer
+27 (0)18 285 2441