Senior Management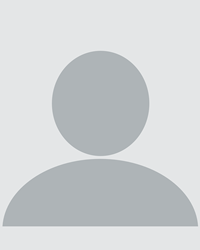 Vacant
Director Open Scholarship
+27 (0)18 389 2118
Malose Langa
Manager Research Services 
+27 (0)16 910 3043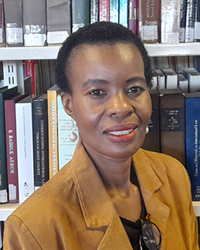 Ms Maphefo Maake
Manager Open Scholarship Services 
+27 (0)18 389 2322
Research Support
CONTACTS
Services
EndNote

How to manage sources used during your research.
How to create a Reference list using a specific bibliographic style.
Using the EndNote templates.

MS Word Postgraduate template

How to install and use the template when writing your Dissertation or Thesis.

Research Impact 

How to measure the impact of your research with JCR, Altmetrics, Bibliometrics and H-index.

Choosing a journal for publication

How to decide in which journal to publish.

Creating an ORCID

How to manage your research with one unique ID.

DaYta Ya Rona (figshare)

How to save your data on DaYta Ya Rona.

Research Tools
How to promote your research on Social Media
Presenting - best practices

Tips on presenting papers at conferences.

How to create a web-based questionnaire using Google Forms.
Information regarding Open Access Transformative Agreements.
Open Scholarship and Digitisation Centre
CONTACTS

Sakhile Mngomezulu 
Senior Librarian
+27 (0)18 389 2110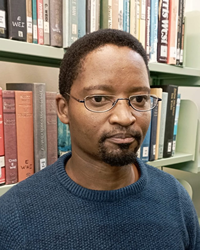 Molifi Seleke
Digitisation
+27 (0)18 285 2507

Yvonne Engelbrecht
Digitisation
+27 (0)16 910 3175
Services
Boloka - Institutional Repository

Boloka is the open-access Institutional Repository of the North West University (NWU-IR). This digital archive collects, preserves and distributes research material created by members of the NWU. The NWU-IR aims to increase the visibility, availability, and impact of the research output of the North-West University through Open Access, search engine indexing, and harvesting by several initiatives.

OJS - Open Journal Systems

OJS (Open Journal Systems) is an open-source software application for managing and publishing scholarly journals. It is a comprehensive tool for managing submissions, editorial workflow, and publishing articles and issues online.

Digitisation Centre

This involves digitising books, theses and dissertations by scanning the documents and converting information into a digital (i.e., computer-readable) format. Digitisation is crucial to data processing, storage, and transmission.